Offshore, Shipbuilding
HP vaporizer
HP vaporizer is a shell and tube type of natural gas vaporizer that is a key facility for revaporization of LNG of FSRU. HP vaporizer uses glycol water (glycol + fresh water) as the medium of heat to improve the corrosion issues of the existing vaporizer that uses sea water.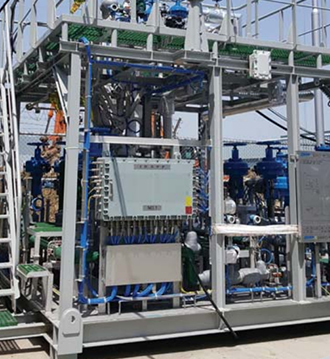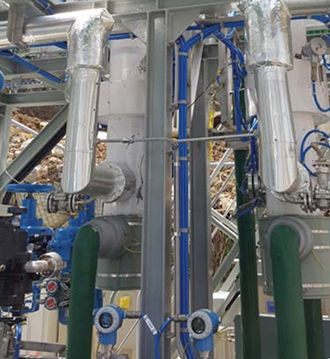 HP LNG Vaporizer Development Project
| | |
| --- | --- |
| Owner | DSME |
| Customer | DSME |
| Country | Korea |
| Year | 2019 |
| Remarks | Capacity : 55,511 Kg/hr(Shell Side)3,200 Kg/hr(Tube Side) |
Fuel Gas Supply System For Ships
FGSS is applied to supply fuel to the 2 stroke main engine(ME-GI) of an LNG fuel vessel. High pressure LNG is supplied by the HP LNG pump and vaporized as fuel gas by the HP vaporizer. Glycol water is generally used as the heat medium for the HP vaporizer. FGSS is mainly composed of the HP pump, the HP vaporizer and the glycol water facility.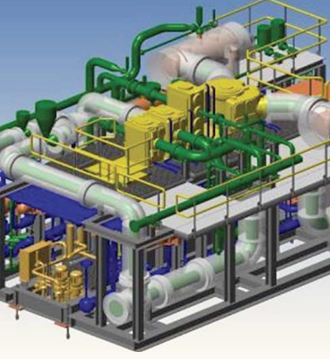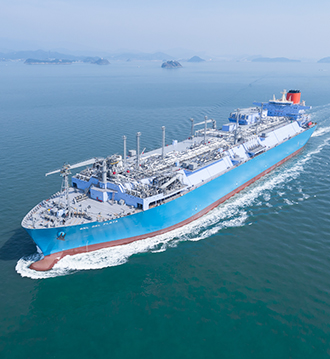 MEGI Fuel Gas Supply System Project
| | |
| --- | --- |
| Owner | DSME |
| Customer | DSME |
| Country | Korea |
| Year | 2010 |
| Remarks | 55.6 Ton/hr |